Fire Flowahs? No,i prefer SHUPA MOSHROOMS!
Maagerio is another Malleo-Awheeo-Meegario clone. He has a long story made out of clones, deaths, Weegees,  Meegarios,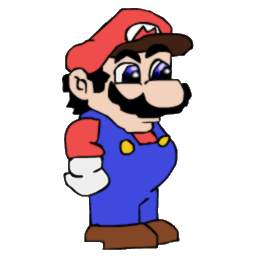 Awheeos, Malleos and other people. Like everyone else, he has clones too. He has also the power to make Shupa Moshrooms, which make him stronger or bigger, and to turn people into them. His brother is Lullaigi.